We all know that Cassie Clare enjoys giving her fans mini heart attacks, so she decided to release a spoiler picture for City of Heavenly Fire!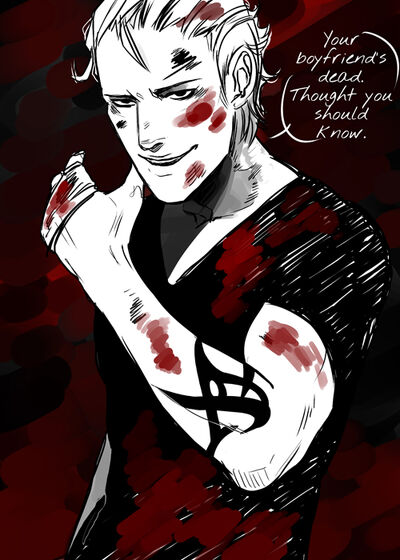 The art comes from Cassandra Jean who did a Shadowhunter tarot card collection for Cassie, and it shows who we're assuming to be Sebastian Morgenstern, Clary Fray's creepy brother. First of all, WHY MUST YOU TORMENT US, CASSIE?? Secondly, WHO COULD THIS BE REFERRING TO?? We would be really sad to see any of the main characters get killed off, but who do you think Cassie will choose?
Vote in the poll and let us know why you think that person is going to be killed!
Who do you think Jonathan is referring to in City of Heavenly Fire?
---
---
Ad blocker interference detected!
Wikia is a free-to-use site that makes money from advertising. We have a modified experience for viewers using ad blockers

Wikia is not accessible if you've made further modifications. Remove the custom ad blocker rule(s) and the page will load as expected.