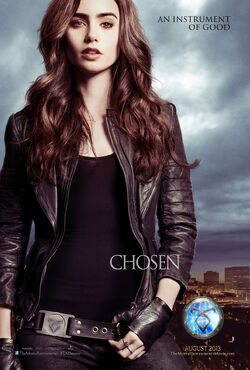 How cool is this, Shadowhunters? With all the music news coming out about The Mortal Instruments: City of Bones with the movie soundtrack and original music soundtrack, Republic Records decided to give fans something else: Clary Fray's playlist! The playlist they created for Clary is a mix of rock and pop, and we think it's a good fit for the character!
Listen to the playlist below and let us know what YOU think! What are some songs you would add or take away? Do you have the same musical tastes as Clary?
Source: TMI Source
---
---
Ad blocker interference detected!
Wikia is a free-to-use site that makes money from advertising. We have a modified experience for viewers using ad blockers

Wikia is not accessible if you've made further modifications. Remove the custom ad blocker rule(s) and the page will load as expected.