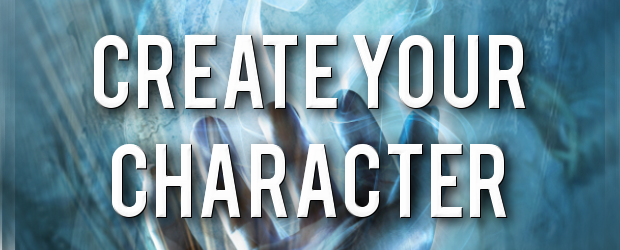 "I am the most permanent person that you will ever meet. It is only that it never makes any difference." - The Bane Chronicles snippet



Magnus Bane is definitely one of the most memorable characters that Cassandra Clare has created, but we're sure that her fans, meaning YOU, can do just as well, if not better! Well, now is your chance to create the character you've always dreamed of, and you can win a prize while you're at it! To celebrate the upcoming release of another Bane Chronicles short story and the The Mortal Instruments: City of Bones film, we are holding a create your own character contest!
Whether it's a mundane, a downworlder, a Shadowhunter, or something else entirely, show us your creativity by creating a character based off of Cassie Clare's Shadowhunter Chronicles! Have you ever wanted to be a long lost member of the Herondale family or one of the warlocks that Magnus knows? Submissions will be accepted until July 1st so keep reading to learn what you need to do!
How to Enter
First, create an account!


Second, create a character based off the rules and enter in the comments below!
NOTE:
You must leave a
logged in
comment to win!
Rules
Must be 18 or older OR have a parent or guardian's permission to win. Eligible entrants MUST live in USA or UK. Check out the
official rules
for details.
Your character description MUST include the following things:

A name
His/her species
Any family
Their appearance
Their bio (and connection to Magnus Bane)

As much as we love a good sci-fi, your character cannot live in a time any further in the future than The Dark Artifices era.
BONUS
Entrants can use extra sources to show off their character like Pinterest, Deviantart, etc. as long as it is made public and the link is included in their comment.
Confused? Check out this example!
Species: Vampire
Family: N/A
Appearance: Brown hair, brown eyes, and not very tall. He tends to walk around with bad posture and enjoys dipping back into 1920s fashion every now and then.
Bio: John Doe is a vampire who was turned in the late 1920s. He met Magnus Bane at a roaring 20s speakeasy party where they drank moonshine together and made fun of the peons around them! John was actually turned into a vampire that night when one of Magnus's many admirers jealously thought that they were having an affair. Despite his condition being caused by a friendship with Magnus, John took it in stride and they are still good friends to this day.
The Prize
Along with the knowledge that your character was the most memorable out of all other entries, you will win the following prize:
Shadowhunter swag: Shadowhunter rune pins, a Mortal Instruments: City of Bones t-shirt, and a copy of Clockwork Princess!
Submission period ends July 1st
Share The Contest!
---
---
Ad blocker interference detected!
Wikia is a free-to-use site that makes money from advertising. We have a modified experience for viewers using ad blockers

Wikia is not accessible if you've made further modifications. Remove the custom ad blocker rule(s) and the page will load as expected.