Hi Shadowhunters!
Do you want to win an exlusive The Mortal Instruments sweatshirt, copy of City of Heavenly Fire, and a shadowhunters runes pin? Head over to the YA Society Books page for our Fan Creations contest. You can create ANYTHING that is The Mortal Instruments themed- like fan art, music playlists, poetry, or graphic designs. Even if you created it before, you can enter it now!
Click HERE for all rules, prize information, and more. This is also the page you can enter the contest on!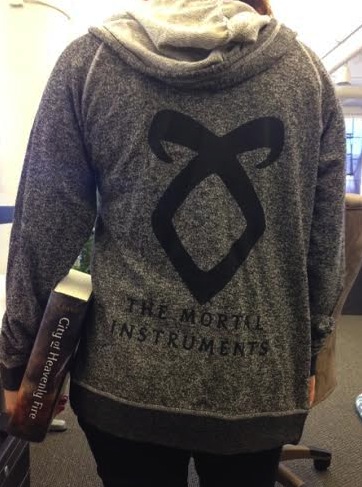 ---
---
Ad blocker interference detected!
Wikia is a free-to-use site that makes money from advertising. We have a modified experience for viewers using ad blockers

Wikia is not accessible if you've made further modifications. Remove the custom ad blocker rule(s) and the page will load as expected.