UPDATE: Video interviews are below!
SHADOWHUNTERS!
Guess what... I had the chance to meet the cast of ABC Family's Shadowhunters at New York Comic-Con today! I also got to meet Cassandra Clare herself in addition to the executive producer, McG, and the show runner, Ed Decter.
First things first, ALL of them said that they a.) love the Shadowhunters Wiki, and b.) use it all the time (especially McG), which was really exciting. I asked YOUR questions, which are featured in the videos below!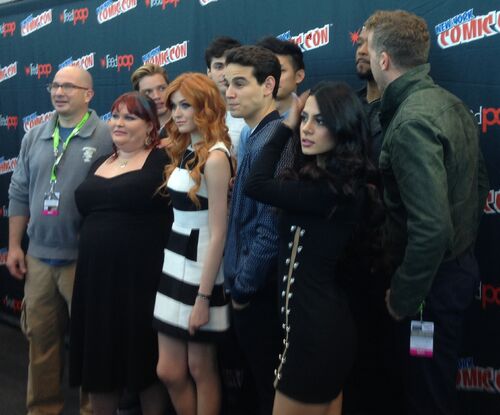 Here are a few highlights...


All in all, it was a blast hanging out with the cast!
---
---