Home
Talk

17
510pages on
this wiki
---
Welcome to the Shadowhunter Wiki
The collaborative wiki for the best-selling Shadowhunter Chronicles by Cassandra Clare!
Warning! This wiki reveals plot details about the series. Read at your own risk!
Vote for the future front page features here!
We currently have 510 articles and 1,545 images.
However, we still need your help! If you're new to Wikia, below are some links to help you get started.
---
---
Which of the yet to be released Shadowhunter Chronicles series are you looking forward to the most?

 

Featured Quote

"
I've always said there is a great deal of power in words, and that means names, too. A name you choose for yourself could tell you the story of what your destiny will be, and who you intend to become.
"




Trivia

Did you know...


... that The Infernal Devices is "very loosely based" on "A Tale of Two Cities" by Charles Dickens.

~ source
Featured Article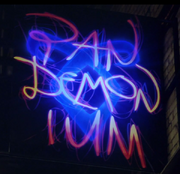 The Pandemonium Club is an all-ages nightclub in New York. It was a place where Downworlders and mundanes mingled. Shadowhunters also came to catch demons who sneak their way into the club. Jocelyn had told Clary that she never wanted her to go there because Shadowhunters often went there to catch demons. As it happened, this was where Clary met Jace, Isabelle, and Alec Lightwood for first time, and, according to Simon, is the place that changed her.
It is unknown if it is directly related to the similarly-named organization.
(more...)
About
The Shadowhunter Wiki is a growing wiki, an encyclopedia-like source of information, for The Shadowhunter Chronicles by Cassandra Clare. The series includes The Mortal Instruments, The Infernal Devices, The Bane Chronicles, the upcoming The Dark Artifices and The Last Hours trilogy, The Secret Treasons graphic novel, and some other series Cassandra Clare has planned.
On this site, you can do lots of things! You can help us expand our wiki content by editing articles, join the community and meet other users online, either by chatting or conversing to one another through threads or blog posts. If you don't have an account yet, we encourage you to sign up!
A lot of the pages still need expanding, updating, and cleaning up, so if you see articles that you think you can help improve, go ahead and feel free to edit!
While we do have some policies in place, most are pretty basic. Meanwhile, the slightly more complicated Manual of Style serves as a guide to maintain the wiki's quality standards, so you don't have to worry about this much until you decide that you want to be a regular editor!

City of Heavenly Fire will be released in...
May 27, 2014 00:00:00 AM Please enable javascript on your browser.
Social Media

Loading RSS data...
Create blog post
Hey guys! So, I decided to start my first fanfic and I'm having trouble thinking of a unique title. Here's what its about:

It's a Supernatural fanfic (as in the show on CW)
My character is a fallen angel who lost her grace
She's lived a normal life for…

Read more >

So I was wondering lately how Simon dies. Do you think he dies? And how? 

I HOPE NOT. I will never stop crying.

Read more >
See more >