The collaborative wikia for the best-selling Shadowhunter Chronicles by Cassandra Clare,
the film adaptation The Mortal Instruments: City of Bones, and the T.V. series Shadowhunters: The Mortal Instruments that anyone can edit!
Cassandra Jean, Cliff Nielsen, and other official artworks and images.
Warning! This wiki reveals plot details about the series. Read at your own risk!
Vote for the future front page features here!
We currently have 869 articles and 3,188 images.
However, we still need your help! Help us expand the wiki!
(Please attribute the wiki in any way when chunks of text are taken from the wiki articles in verbatim and used elsewhere.)
If you're new to Wikia, below are some links to help you get started.
---
---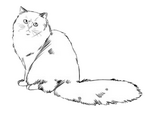 Church is an intelligent, immortal cat who was rescued by Jem Carstairs before he could be killed in 1878. After serving as a guide at the New York Institute for over a decade, Church was sent to live with Emma Carstairs and the Blackthorns at the Institute in Los Angeles.
(more...)
---

---


See more
here
. Want to become an affiliate of The Shadowhunters Wikia?
Apply here
.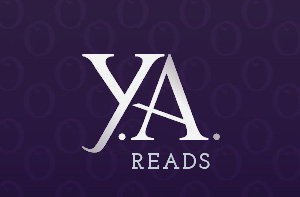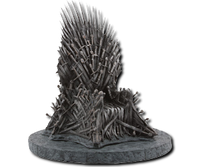 The Shadowhunters' Wiki is a free, collaborative encyclopedia-like source of information for The Shadowhunter Chronicles written by Cassandra Clare. There are currently 869 articles on the wiki. It is still a growing wiki and a project that can be considered a work in progress, so we could still use your help in expanding and completing the wiki.
On this site, you can do lots of things. You can read more about it on the wiki's Community Portal! Meanwhile, if you're interested in fanfiction content or sharing yours, feel free to check out our fanon wiki.
Note: The website contains plot details about the series and is meant to be a fan's comprehensive source about the series. Because of this, the wiki also contains spoilers, hence visitors who visit this site should read the contents at their own risk. This site uses official images and videos released by the publishers and promotional media from press releases and the film/television marketing departments/networks/distributors. We also use several of Cassandra Jean's fanart, most of which are considered official on the wiki and within the fandom.


Lord of Shadows will be released on May 23!
May 23, 2017 11:00:00 UTC... coming soon!

see results..

"
A Herondale? Another Herondale? Herondales without cease. Do you ever get the feeling you are being chased around by Herondales?
"
see previous..

Did you know...
... that the "found" family tree released with Clockwork Princess is meant to be misleading? It is subjective—containing information thought true by whoever wrote it—and incomplete. It does not reflect potential intrigues such as political shams, adoptions, fixed marriages, people being secretly other people, faked deaths, among other natures of mistakes—unintentional or otherwise. The real relationships, to be further explored in The Last Hours, may even be very different from the ones shown on the tree.

Brother Zachariah with Will, Tessa, and a baby James.
---


Loading RSS data...