The collaborative wikia for the best-selling Shadowhunter Chronicles by Cassandra Clare
and the upcoming T.V. series Shadowhunters: The Mortal Instruments that anyone can edit!
This wiki uses art by Cassandra Jean, Cliff Nielsen, and other official artworks and images.
Warning! This wiki reveals plot details about the series. Read at your own risk!
Vote for the future front page features here!
We currently have 774 articles and 2,359 images.
However, we still need your help! Help us expand the wiki!
(Please attribute the wiki in any way when chunks of text are taken from the wiki articles in verbatim and used elsewhere.)
If you're new to Wikia, below are some links to help you get started.
---
---


Simon Lewis is the focus of the upcoming Tales from the Shadowhunter Academy. Simon is Clary's best friend. A mundane when they were originally introduced to the Shadow World, Simon was once turned into a vampire, and later a Daylighter. After a turn of events, Simon's immortality was taken away, along with his memories. To help him regain these memories, Simon is currently set for Ascension to became a Shadowhunter himself.
(more...)
---

---


See more
here
. Want to become an affiliate of The Shadowhunters Wikia?
Apply here
.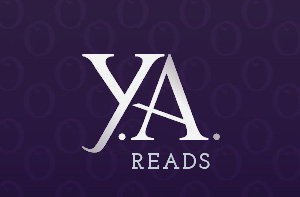 The Shadowhunters' Wiki is a free, collaborative encyclopedia-like source of information for The Shadowhunter Chronicles created by Cassandra Clare. There are currently 774 articles on the wiki. It is still a growing wiki and a project that can be considered a work in progress, so we could still use your help in expanding and completing the wiki.
Note: The website contains plot details about the series and is meant to be a fan's comprehensive source about the series. Because of this, the wiki also contains spoilers, hence visitors who visit this site should read the contents at their own risk.
On this site, you can do lots of things. You can read more about it on the wiki's Community Portal!
Note: This site uses official images and videos released by the publishers and promotional media from press releases and the film/television marketing departments/networks/distributors. We also use several of Cassandra Jean's fanart, most of which are considered official on the wiki and within the fandom.

Shadowhunters will premiere on Jan. 12!
January 12, 2016 01:00:00 UTC... coming soon!

Lady Midnight will be released on March 8!
March 8, 2016 11:00:00 UTC... coming soon!

While the show hasn't aired yet, which major casting for the Shadowhunters TV series did you think was most spot on?

"
Bloodthirsty little beasts. Never trust a duck.
"
see previous..

Did you know...
... that Simon's band has this amazing inability to keep a band name? Of course you do. From its conception during their sophomore year, the members have argued constantly about even more name changes, from names like Craven Loons to Sea Vegetable Conspiracy to Lethal Soufflé. The last known name the band held was "Mortal Instruments".

A Shadowhunters behind-the-scenes sneak peek image.
---

Create blog post
HEY EVERYONE!

Since you loved our The Mortal Instruments Character chart a few years ago, we decided to update the chart…

Read more >




EDIT: Click here to checkout the 2015 Holiday Gift Guides!





Do you have a diehard Shadowhunters fan in your life? We all h…

Read more >
See more >

Loading RSS data...