The collaborative wikia for the best-selling Shadowhunter Chronicles by Cassandra Clare,
the film adaptation The Mortal Instruments: City of Bones, and the T.V. series Shadowhunters: The Mortal Instruments that anyone can edit!
Cassandra Jean, Cliff Nielsen, and other official artworks and images.
Warning! This wiki reveals plot details about the series. Read at your own risk!
Vote for the future front page features here!
We currently have 809 articles and 2,863 images.
However, we still need your help! Help us expand the wiki!
(Please attribute the wiki in any way when chunks of text are taken from the wiki articles in verbatim and used elsewhere.)
If you're new to Wikia, below are some links to help you get started.
---
---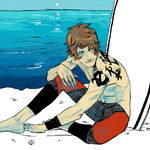 Julian Blackthorn is a main character in the upcoming novel Lady Midnight, the first installment of The Dark Artifices, coming out on March 8, 2016.
Julian is a Shadowhunter who has lived his entire life at the Los Angeles Institute. He lives there alongside his siblings and Emma Carstairs, his best friend and parabatai.
(more...)
---

---


See more
here
. Want to become an affiliate of The Shadowhunters Wikia?
Apply here
.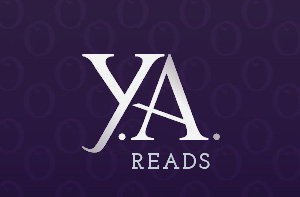 The Shadowhunters' Wiki is a free, collaborative encyclopedia-like source of information for The Shadowhunter Chronicles written by Cassandra Clare. There are currently 809 articles on the wiki. It is still a growing wiki and a project that can be considered a work in progress, so we could still use your help in expanding and completing the wiki.
Note: The website contains plot details about the series and is meant to be a fan's comprehensive source about the series. Because of this, the wiki also contains spoilers, hence visitors who visit this site should read the contents at their own risk.
On this site, you can do lots of things. You can read more about it on the wiki's Community Portal! Meanwhile, if you're interested in fanfiction content or sharing yours, feel free to check out our fanon wiki.
Note: This site uses official images and videos released by the publishers and promotional media from press releases and the film/television marketing departments/networks/distributors. We also use several of Cassandra Jean's fanart, most of which are considered official on the wiki and within the fandom.


Lady Midnight will be released on March 8!
March 8, 2016 11:00:00 UTC... coming soon!

What was your favorite installment of The Mortal Instruments?

"
I was hoping they'd put up flyers like they do for lost cats. Missing, one stunningly attractive teenage boy. Answers to 'Jace,' or 'Hot Stuff'.
"
see previous..

Did you know...
... that Tessa, like Clary, is a main protagonist and narrator in Cassandra Clare's book series. In the respective first books, both are attacked and knocked unconscious by demons and are brought to the Institute by one of their love interests, particularly the Herondales Will for Tessa and Jace for Clary. Both also walk in on their love interests playing a musical instrument in a room at the Institute; Jem was playing violin, and Jace was playing the piano, and both mistook the girls to be their parabatai before seeing them.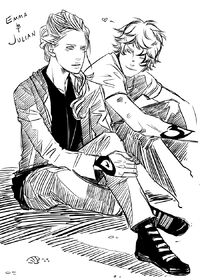 Jemma art by Cassandra Jean.
---

Create blog post
Hi everyone! This is my first blog post for the Shadowhunter Wiki! I also did one in the Psych Wiki. Anyways, I want to…

Read more >
See more >

Loading RSS data...