The wikia for the best-selling Shadowhunter Chronicles by Cassandra Clare,
the film adaptation The Mortal Instruments: City of Bones,
and the T.V. series Shadowhunters: The Mortal Instruments! Cassandra Jean, Cliff Nielsen, and other official artworks and images.
Warning! This wiki reveals plot details and heavy spoilers about the series. Read at your own risk!
Vote for the future front page features here!
We currently have 917 articles, 2,803 images, and 52 active users.
However, we still need your help! Help us expand the wiki!
(You must attribute the wiki in any way when chunks of text are taken from the wiki articles in verbatim and used elsewhere.)
Note that though anyone can edit on wikis, this wiki is heavily monitored for maintenance of quality.
If you're new to Wikia, below are some links to help you get started.
---
---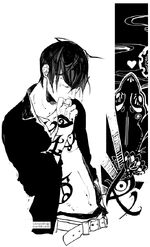 Alec Lightwood is a Shadowhunter and is the older brother of Isabelle and Max, as well as the adoptive brother and parabatai of Jace Lightwood Herondale.
Alec is one of the few openly gay Shadowhunters and is currently in a relationship with the High Warlock of Brooklyn, Magnus Bane. Together, they have adopted two sons: the Shadowhunter Rafael and warlock Max, named after two important people in their lives who've passed.
Alec is also currently the interim head of the London Institute.
(more...)
---

---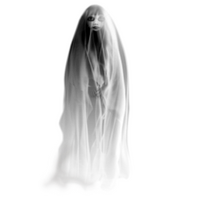 Paranormal/Horror Literature
Go to these sites for info or for help with your own wiki!
Cirque Du Freak • House of Night • Otherworld • Skulduggery Pleasant • The Secret Circle • The Shadowhunter Chronicles • Twilight • Vampire Academy • The Vampire Chronicles • The Vampire Diaries
Want your community included? See how!



The Shadowhunters' Wiki is a free, collaborative encyclopedia-like source of information for The Shadowhunter Chronicles written by Cassandra Clare. There are currently 917 articles on the wiki. It is still a growing wiki and a project that can be considered a work in progress, so we could still use your help in expanding and completing the wiki.
On this site, you can do lots of things. You can read more about it on the wiki's Community Portal! Meanwhile, if you're interested in fanfiction content or sharing yours, feel free to check out our fanon wiki.
Note: The website contains plot details about the series and is meant to be a fan's comprehensive source about the series. Because of this, the wiki also contains spoilers, hence visitors who visit this site should read the contents at their own risk. This site uses official images and videos released by the publishers and promotional media from press releases and the film/television marketing departments/networks/distributors. We also use several of Cassandra Jean's fanart, most of which are considered official on the wiki and within the fandom.


Queen of Air and Darkness will be
released on Dec. 4!
December 4, 2018 11:00:00 UTC... coming soon!... has been released!
Get your copies now!

Which of the parabatai pairs that have so far been mentioned in the series is the best for you?

"
Straight people. Why can't they control themselves?
"
see previous..

Did you know...
... that the notebook that Magnus gave Alec at the end of City of Heavenly Fire contains the stories in The Bane Chronicles.

Max L.B. art by Cassandra Jean. Happy Halloween!
---


Loading RSS data...
Ad blocker interference detected!
Wikia is a free-to-use site that makes money from advertising. We have a modified experience for viewers using ad blockers

Wikia is not accessible if you've made further modifications. Remove the custom ad blocker rule(s) and the page will load as expected.