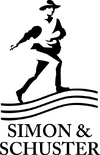 Simon & Schuster, Inc., a division of CBS Corporation, is a publisher founded in New York City in 1924 by Richard L. Simon and M. Lincoln ("Max") Schuster. It is one of the four largest English-language publishers and publishing houses, alongside Random House, Penguin, and HarperCollins. It publishes over two thousand titles annually under 35 different imprints.
Simon & Schuster, as well as its imprints Margaret K. McElderry Books and Simon Pulse, is the US publisher of The Shadowhunter Chronicles by Cassandra Clare. Simon & Schuster gave Clare her first book deal with City of Bones.
External links
Ad blocker interference detected!
Wikia is a free-to-use site that makes money from advertising. We have a modified experience for viewers using ad blockers

Wikia is not accessible if you've made further modifications. Remove the custom ad blocker rule(s) and the page will load as expected.