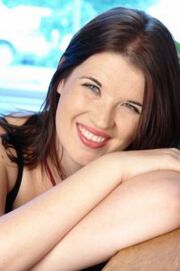 Sarah Rees Brennan is an Irish writer of young-adult fantasy fiction, best known for her works The Demon's Lexicon and The Lynburn Legacy. Sarah is good friends with Cassandra Clare and Maureen Johnson. Together, the three of them, after years of unofficially working together, collaborated on The Bane Chronicles and Tales from the Shadowhunter Academy.
Selected bibliography
External links
Ad blocker interference detected!
Wikia is a free-to-use site that makes money from advertising. We have a modified experience for viewers using ad blockers

Wikia is not accessible if you've made further modifications. Remove the custom ad blocker rule(s) and the page will load as expected.