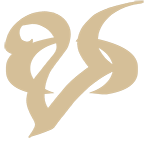 Mourning runes are Marks worn by Shadowhunters to honor a dead loved one. They denote grief, sorrow, and mourning. They are purely symbolic and do nothing to ease suffering.[1][2] Some of these mourning runes may be permanent.[3][4]
Though the color for mourning among Shadowhunters is white, the mourning runes are red.[5] They can also be drawn in silver on objects such as dresses.
One known mourning rune is the Remembrance rune.[2]
References
Ad blocker interference detected!
Wikia is a free-to-use site that makes money from advertising. We have a modified experience for viewers using ad blockers

Wikia is not accessible if you've made further modifications. Remove the custom ad blocker rule(s) and the page will load as expected.