"Their world was not the same shape as the one she knew."

The subject of this article is a real-life person, place, company, product, or creative work that has been mentioned "in-universe" in a canon source. The Shadowhunters' Wiki is written from the perspective that all information presented in canon is true (e.g., Idris really exists), and, as such, details contained in this article may differ from real world facts.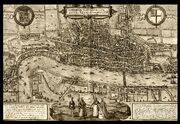 London is the capital city of England and of the United Kingdom, standing on the River Thames.
Known locations
Trivia
Ad blocker interference detected!
Wikia is a free-to-use site that makes money from advertising. We have a modified experience for viewers using ad blockers

Wikia is not accessible if you've made further modifications. Remove the custom ad blocker rule(s) and the page will load as expected.