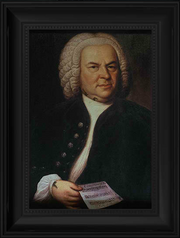 Johann Sebastian Bach was a German composer and musician, as well as the Shadowhunter who discovered that demons reacted to music, particularly certain frequencies created when two tones cross. He formulated a system using a mathematical progression of tonal combinations that exposes demons. Thus, he composed music that would drive demons crazy though would need to played with a simple representation of notes, with little to no interpretation or emotion.
Trivia
References
Ad blocker interference detected!
Wikia is a free-to-use site that makes money from advertising. We have a modified experience for viewers using ad blockers

Wikia is not accessible if you've made further modifications. Remove the custom ad blocker rule(s) and the page will load as expected.